Immersive Technologies Lab
Close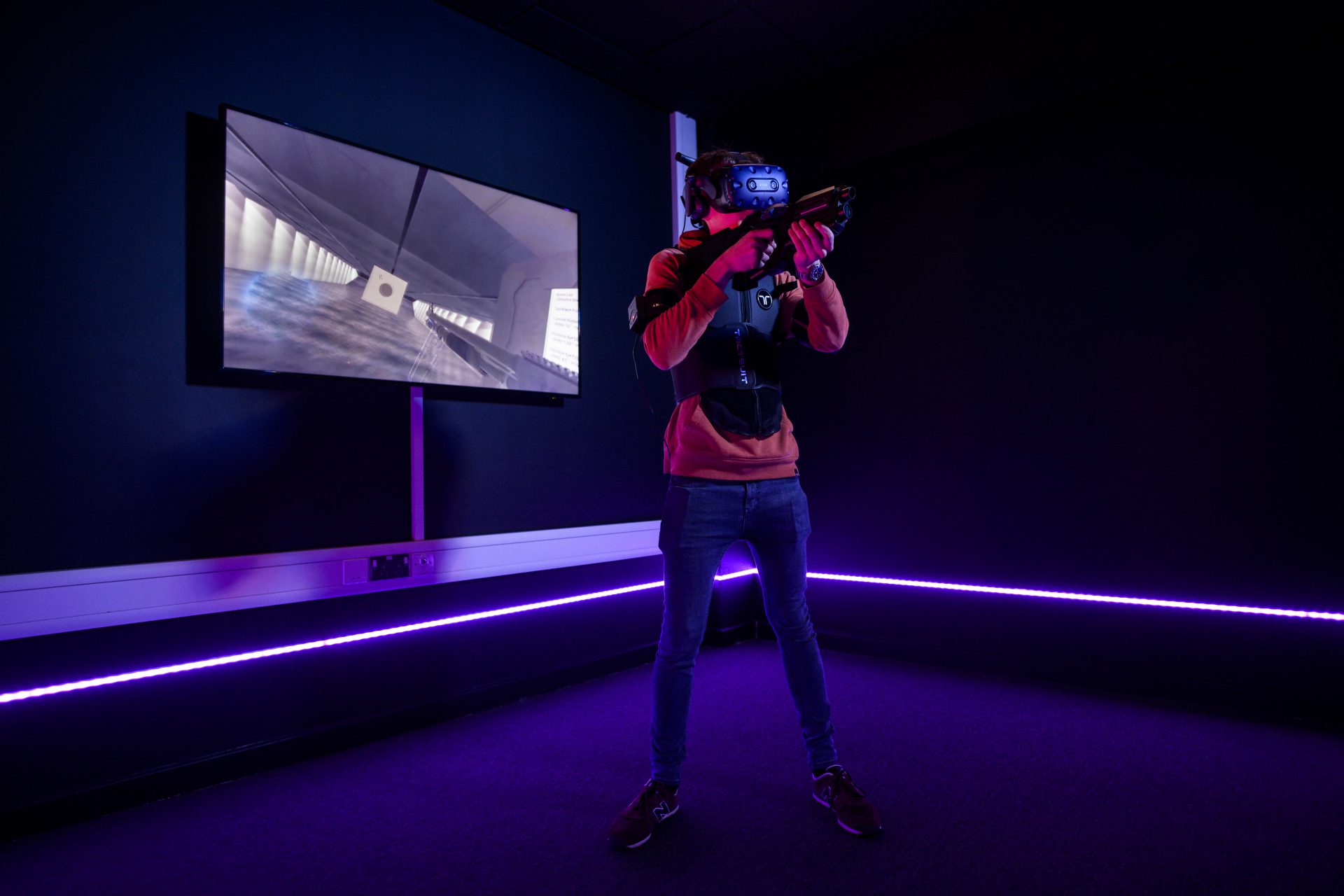 Close
Immersive Technologies Lab
Our Duel VR creates a cinema like experience with two large interlinked screens and LED lighting, equipped with Wireless HTC Vive Pro systems for connected play and development. Next door is our Mixed Reality Lab, which combines the same HTC Vive Pro tech with tracking technology and green screen integration, putting you in the heart of the VR experience. We also have a fully equipped XR lab with 12 high powered computer stations, optical tracking walls, HTC Vive tech and the latest Unreal 4 and Unity software.
Close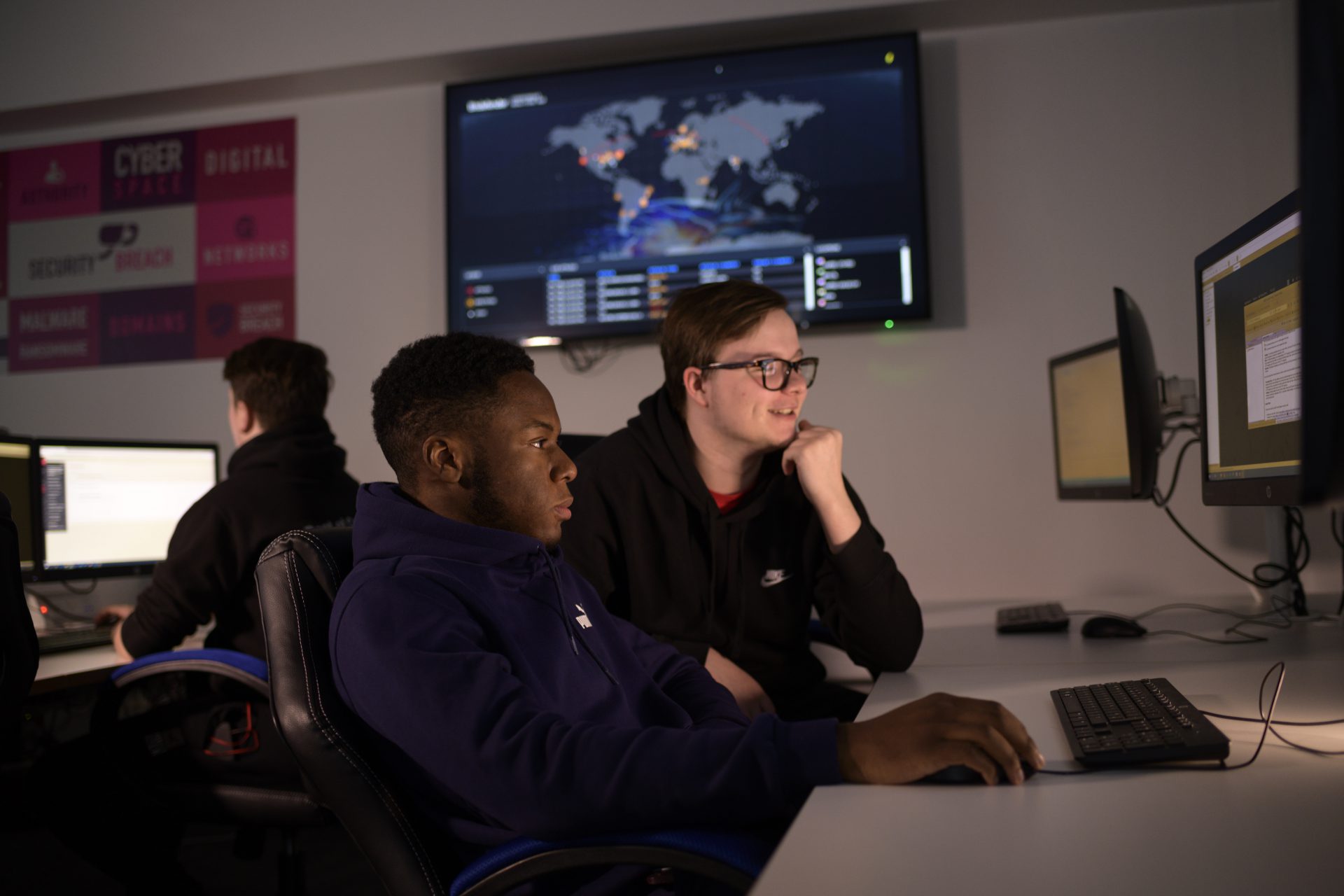 Close
Cyber Security Lab
Our Lab contains both virtual and live networks, for the safe training and development of ethical hacking and problem solving. Students use dual screen PC workstations, and the latest operating systems and software as found in practising industry. Our Lab also contains a multitude of equipment for physical device analysis, including Cellebrite mobile device analysis machines and industry grade write-blockers for hardware analysis.
Close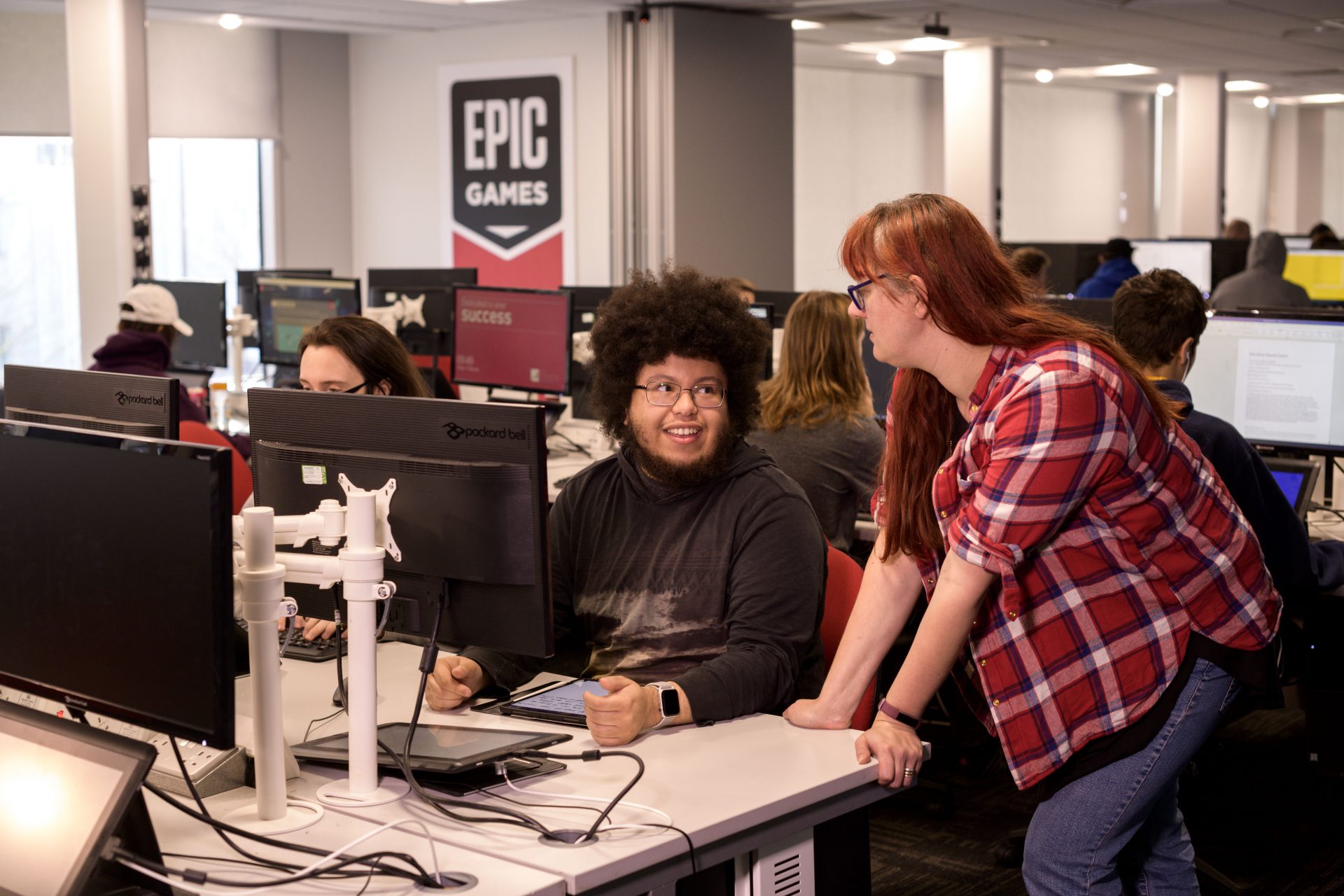 Close
Games Computing Lab
All our Computer Games labs and facilities are packed with high-end dual screen computing equipment, set up for real-time gaming, and come loaded with Wacom Intuos graphics tablets and the latest software for games art, design and production including Adobe Suites and Substance Painter, plus Unreal 4 Engine. Combined with our specialist Hive equipped VR, AR and Mixed Reality Labs, our facilities can run and develop the next generation of games with real-time ray tracing for cars, characters and environments.
Close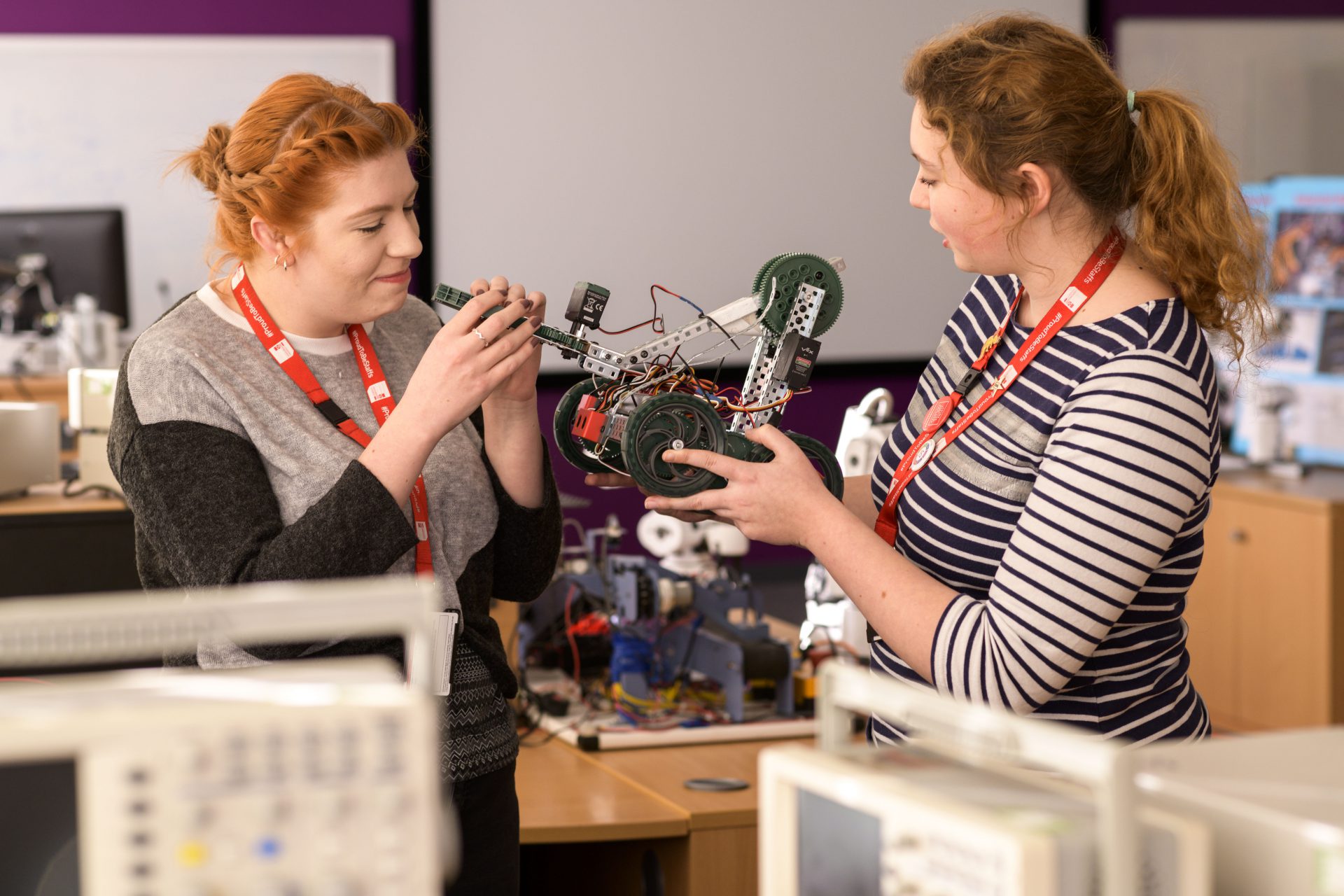 Close
AI & Robotics Lab
Our AI and Robotics lab hosts next-level equipment used in the advancement of robotics through various industries.
The lab features 20, 6 axis robotics and autonomous vehicles that are key to the future of the manufacturing sector, that can be used in conjunction with the labs conveyor belt systems to mirror real-industry practices.
Within the lab you'll also find components you need to for the design of humanistic robots, alongside instrument boards, micro-controllers, and the programming hardware and software you'll need to master to make an impact on the world of AI and Robotics.
Close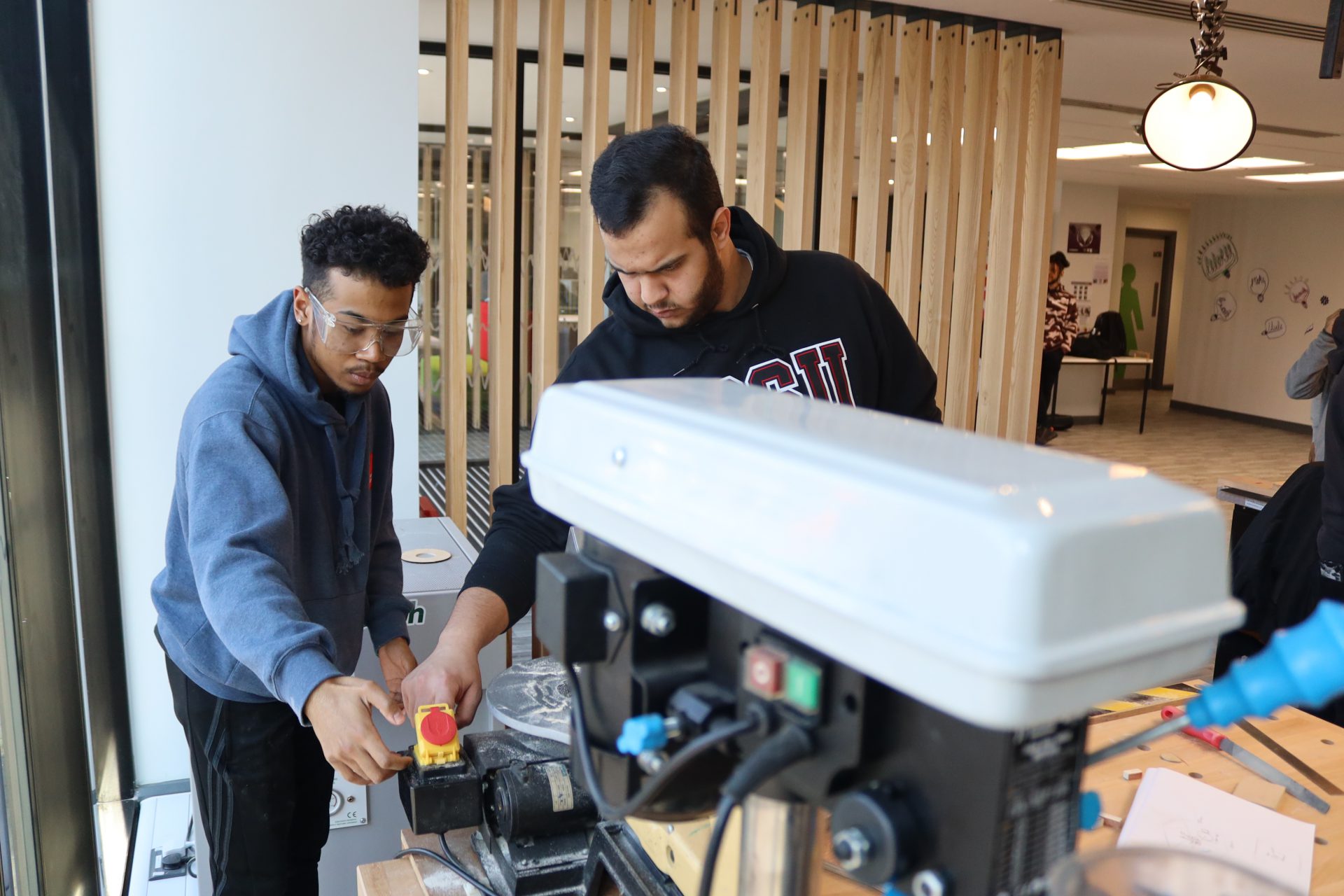 Close
Smart Zone
This fully-loaded area spans over two floors of the Mellor Building.
On the ground floor you'll be greeted by the latest in fabrication and robotics facilities, including specialist Tortext Speedy 400 laser cutters, Rowland and Axminster milling equipment and a 3D Printing Bureau which houses a collection of printers from the likes of Mojo and Ultimaker.
There's also the chance to venture into digital worlds on the first floor, using state-of-the-art computing, virtual reality and visual equipment. Here you have access to the latest in virtual reality tech, green screen equipment, and even a indoor drone flying zone.