Close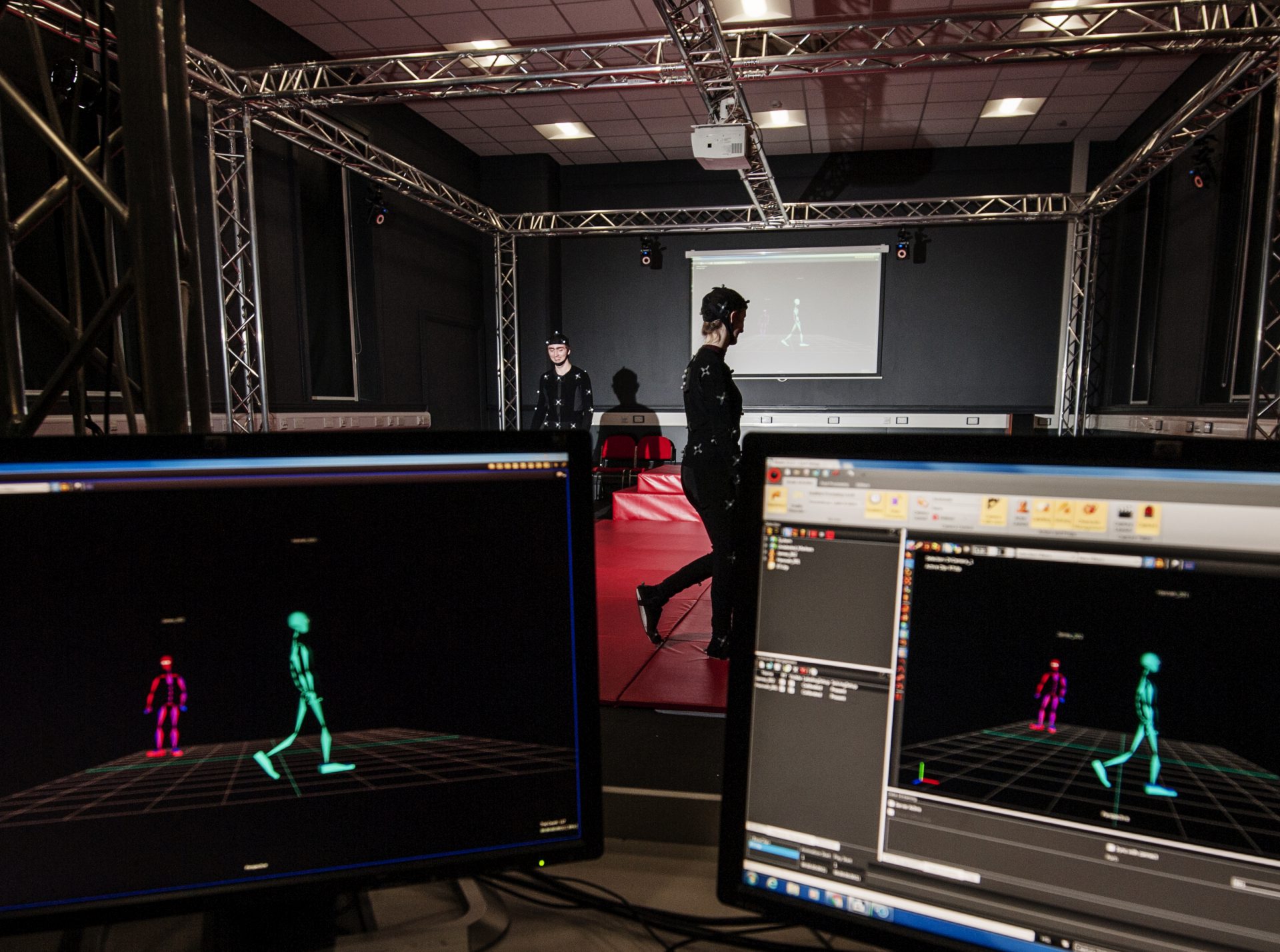 Close
Motion Capture Studio
Welcome to our Motion Capture Stage. In our recently upgraded Motion Capture Studio you get access to the software and hardware you'll find in real-world industry, so much so that industry often comes to us to take advantage of it.
In the studio we have 24 Vantage and Vero cameras that provide accurate data from our infra-red equipped suits and facial recognition hardware. We also use reference cameras from Blackmagic that provide HD footage, and mobile camera tech to film motion capture in real-time. The Studio is used by a variety of students from film, media, and arts, to games, VFX and Film, and is stacked with Vicon Shogun, Unreal Engine and Motion Builder software for various uses and outputs.
Close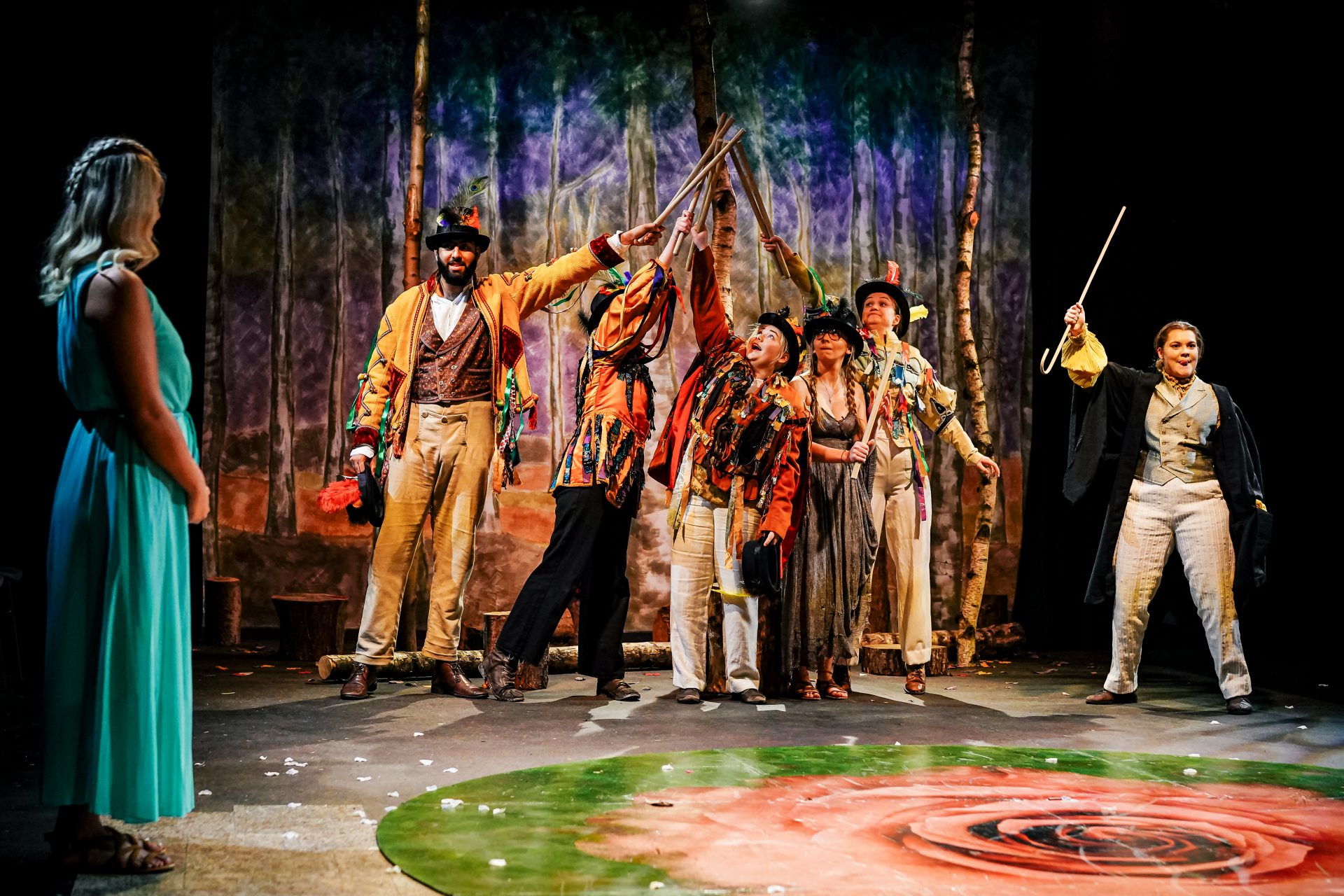 Close
Drama Studio
Discover the talent and behind the scenes stars for tomorrows screen and stage productions.
The Drama Studios are made up of 6 dedicated performance spaces. Our main performance stage is Studio One, with a 70-seat audience area and professional stage management equipment, lighting and sound facilities.
The studios also contain bespoke workshops to give you the full experience of the subject, including a packed costume workshop with bought, hired and bespoke made costumes, a set design workshop with dedicated design and maker spaces, and a Student Green Room which gives budding actors the chance to unwind and practice among likeminded peers.
Close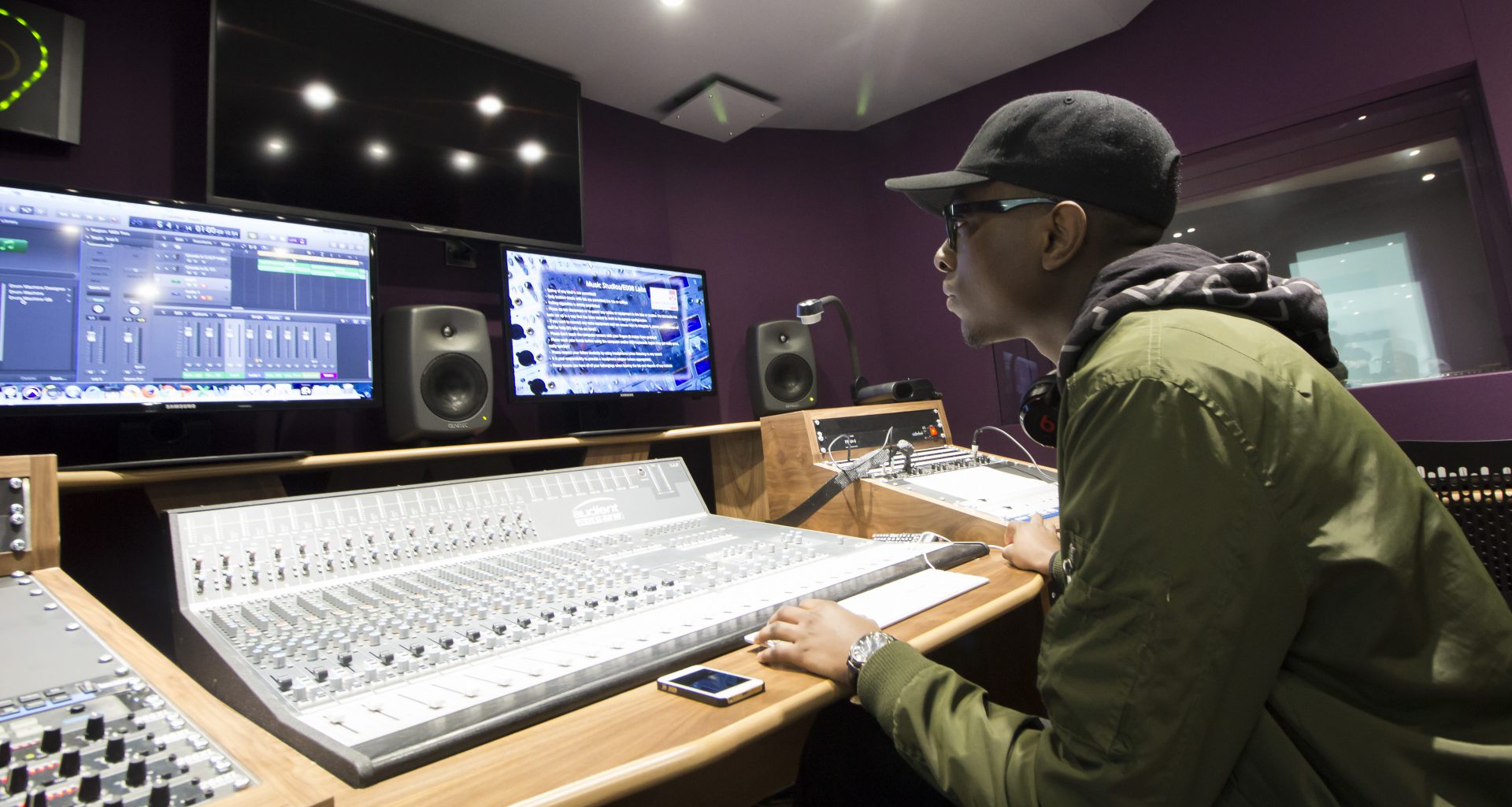 Close
Music Studios
The Music Studios at Staffordshire University are an open complex featuring five control rooms and four live rooms, including an exclusive Pro Tools facility that will take you from creation, to sound design and mixing, and through to distribution.
The rooms are geared up with the latest in instrumental, amplification and monitoring equipment, as well as mixing desks that take you from classic sound engineering to modern digital methods. Wherever you are in the Music Studios, you will have access to the latest in mastering and distribution software including Pro Tools, Ableton Live, Logic, Max/MSP and Native Instruments.
Close
Close
Broadcast Newsroom
Welcome to the Broadcast Newsroom – the hub of media output and reporting at our Stoke-on-Trent campus.
Within the newsrooms. there are 76 iMacs in the newsroom, complete with specialist editing and broadcasting software and the full Adobe Creative Suite. There is a professional-grade newsroom for live broadcasting, and a gallery area that controls everything from scripting, vision mixing, graphics and sound engineering in its 7 unique stations. Within the space there are also three broadcast-ready radio studios, complete with Sonifex mixing desks, presenter and guest mic set ups and music scheduling software.
Close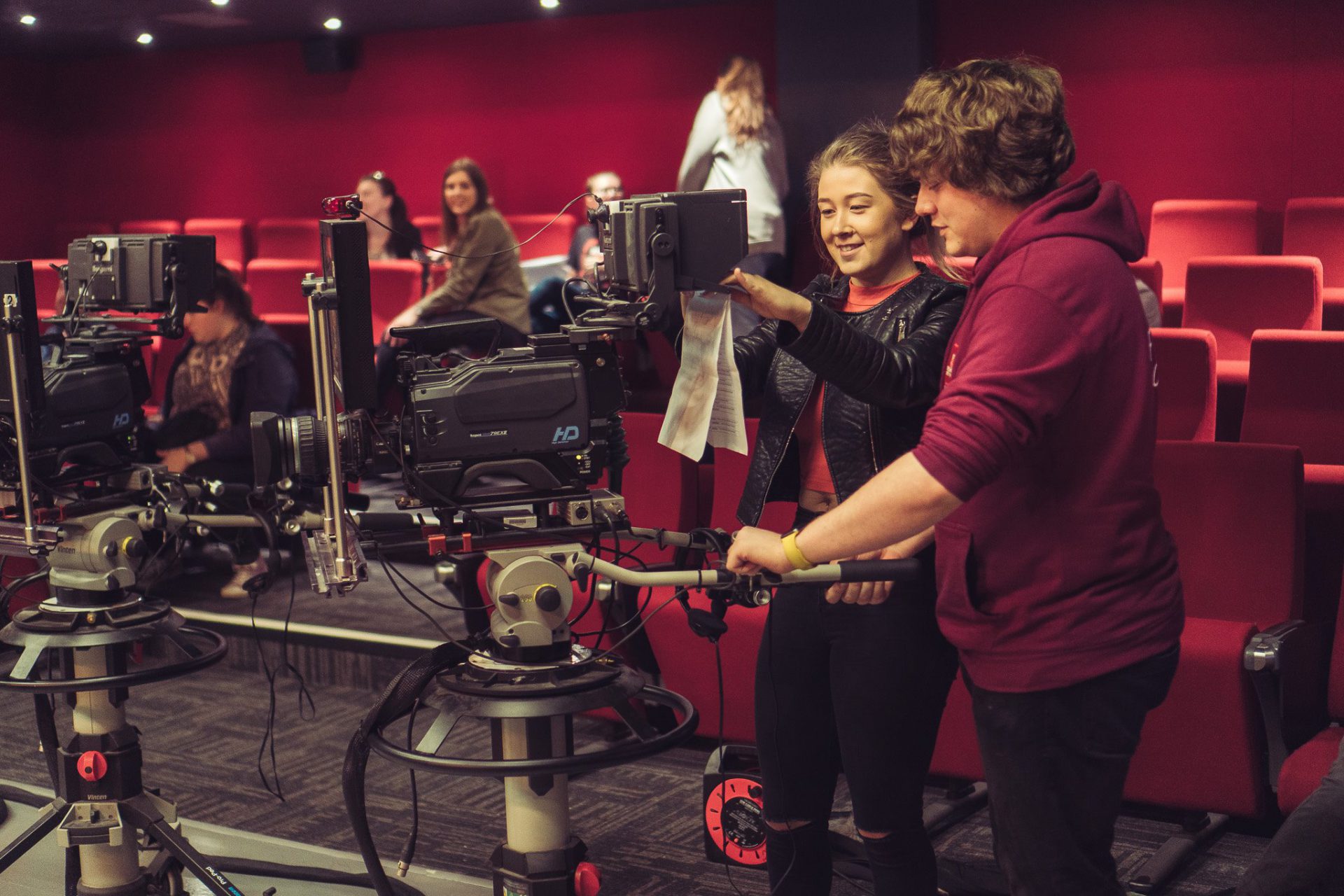 Close
TV Studio
Get behind the cameras or take part in the show in our professional grade TV Studio. In here, you'll be given the opportunity to work behind the scenes with three professional Ikegami HD Studio Cameras, an audio, visual and lighting galleries that link a Yamaha Digital Audio Mixer with Zero88 Lighting Console, and a Newtek Tricaster TC1 and Control Surface.
Or put yourself in front of the camera on our 60-seater studio floor, complete with Autocue and floor to ceiling green screen technology where you can star in live or pre recorded TV productions.