Close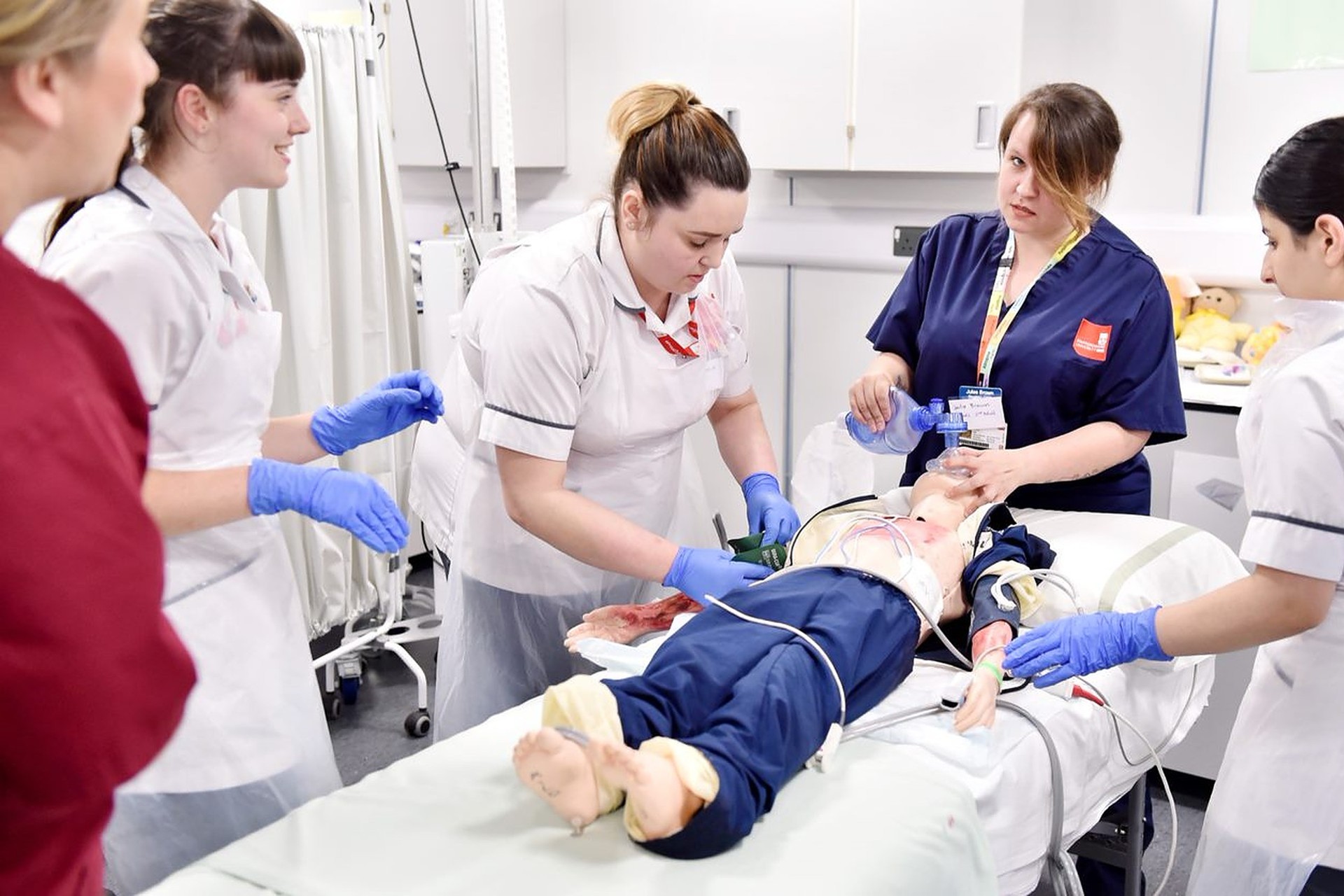 Close
Paediatrics Simulation
Compassion and values-based family centred care are central themes throughout our Nursing Practice (Child) course at Staffs.
Our Simmersion Rooms and simmersive teaching will give you the opportunity to learn about the care needs of children and young people, and their families, as you develop a range of clinical skills.
Close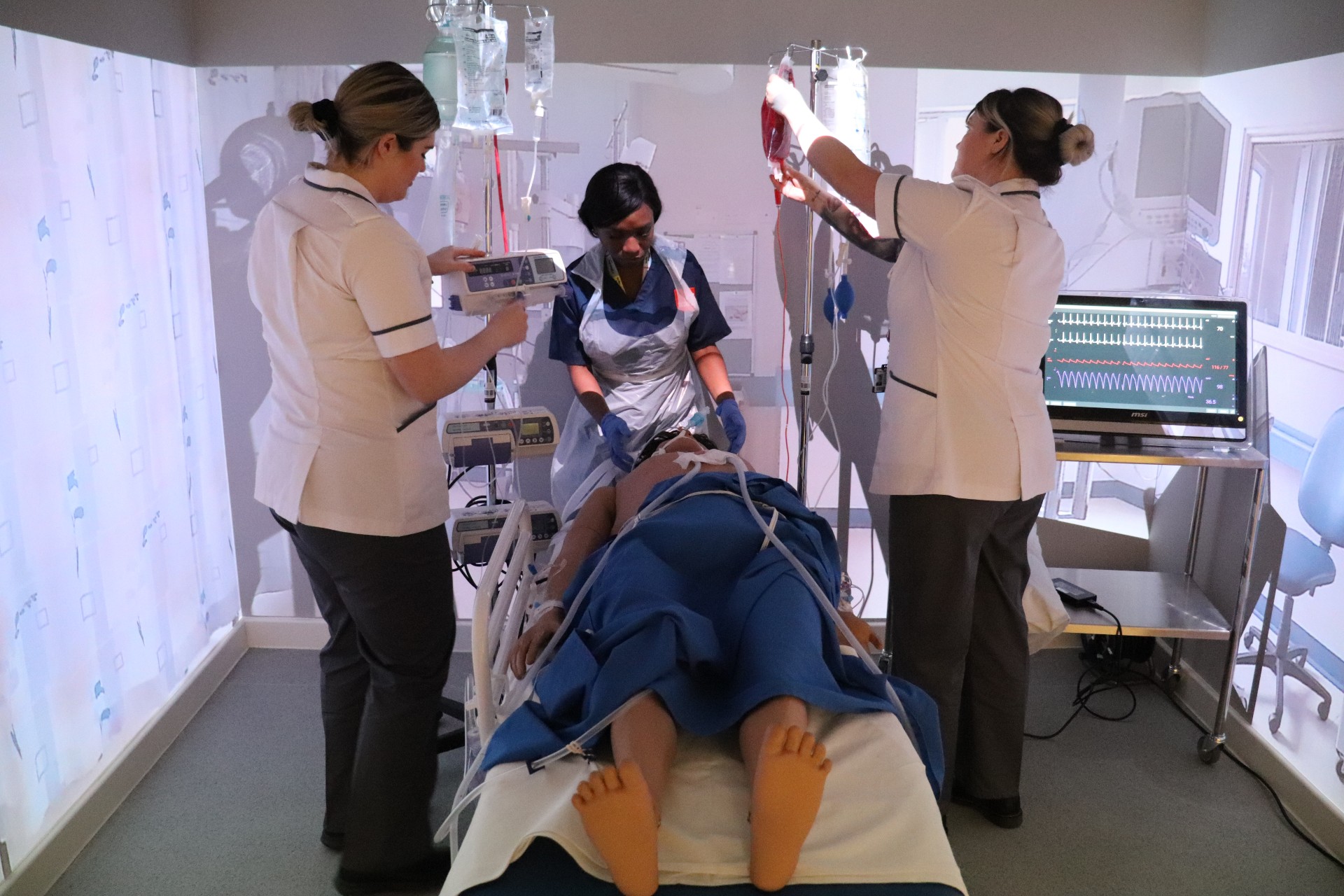 Close
Smaller Immersive Suite
Using this space we are able to immerse you within a variety of different environments and incidents, simulating sights, sounds and even smells.
Training in such an environment is the closest you can get to 'real life',  allowing you to be prepared for any situation.
Close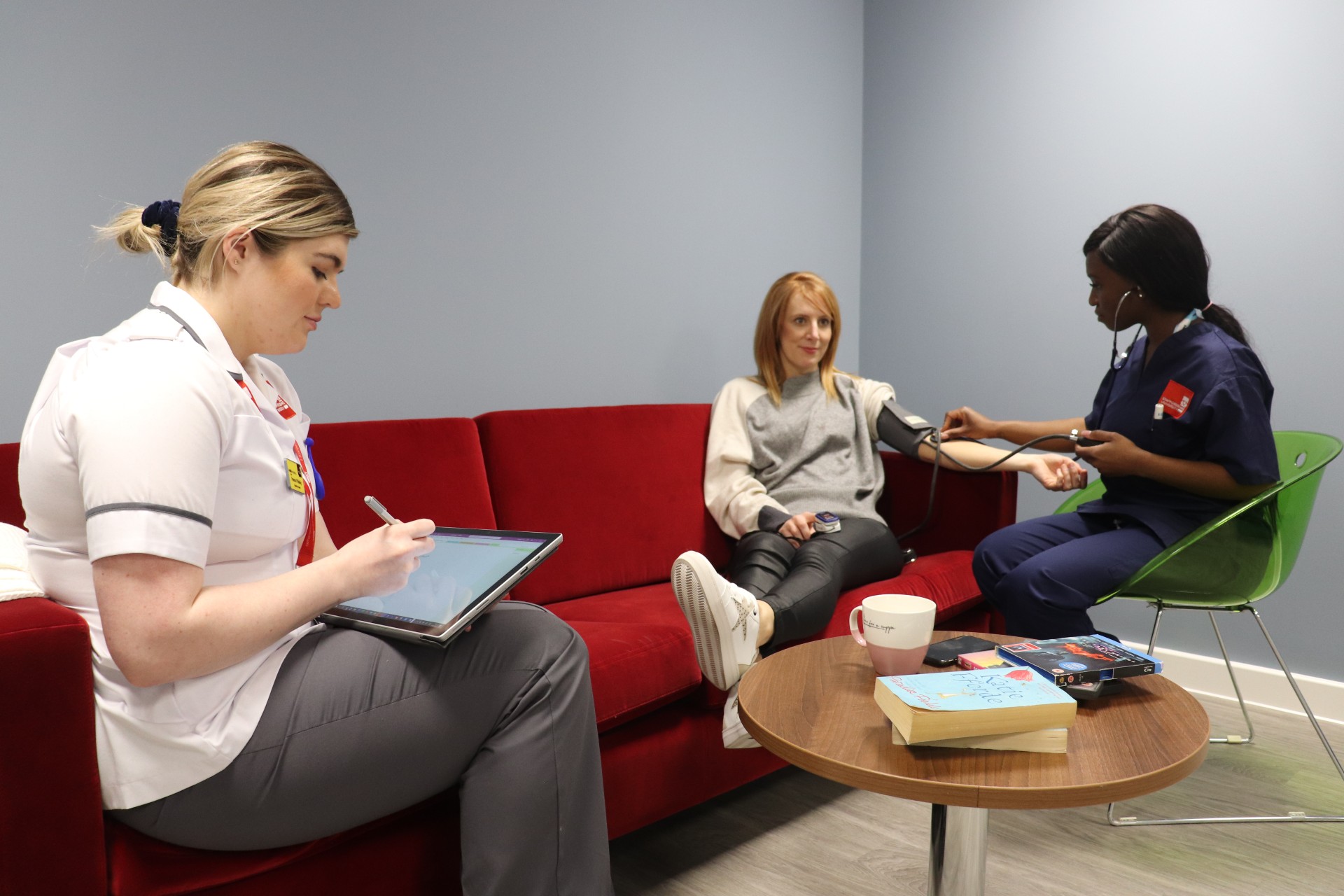 Close
Life-Like Living Space
Used by many of our students, including Nursing Practice (Mental Health) students, our home environment gives you the opportunity to experience home care and management. We have developed a range of home-based simulation scenarios which allow you to learn and develop, including community nursing, antenatal visits, health visitor checks, mental health assessments and emergency situations.
Simmersive learning outside a clinical setting will help you develop your practical and communication skills, plus develop your confidence, no matter what the environment or challenge.
Close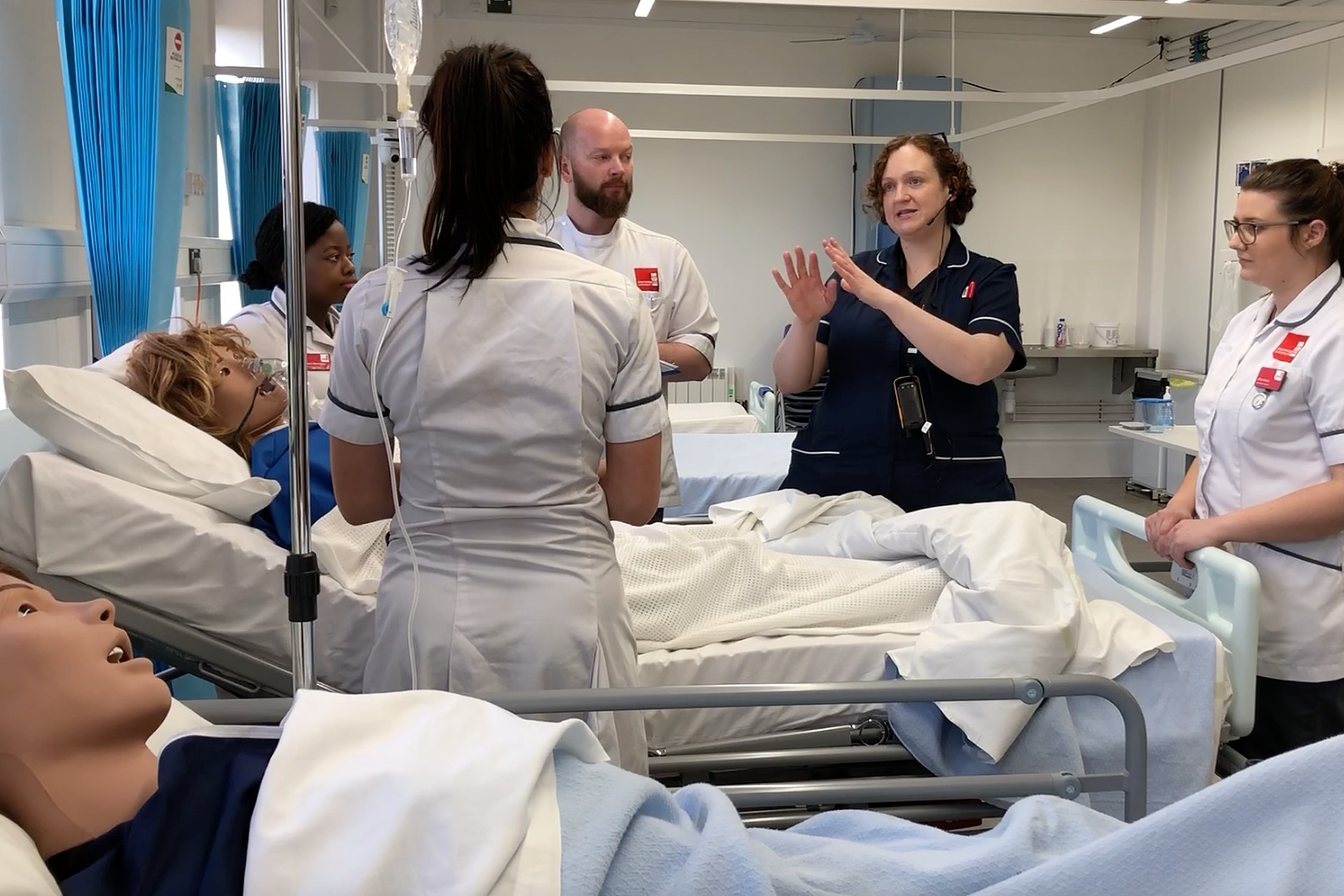 Close
Adult Nursing Simulation
Like all our courses, Nursing Practice (Adult) has a simulation-based approach to learning, allowing you to experience real-life scenarios and develop your practice within the safety of our university setting.
Our simmersive spaces are adaptable, and can become any clinical area you may find in practice, giving you the opportunity to experience and revisit a range of such areas. You will simulate clinical procedures on manikins, or simulated patients (actors), developing your clinical skills.
Close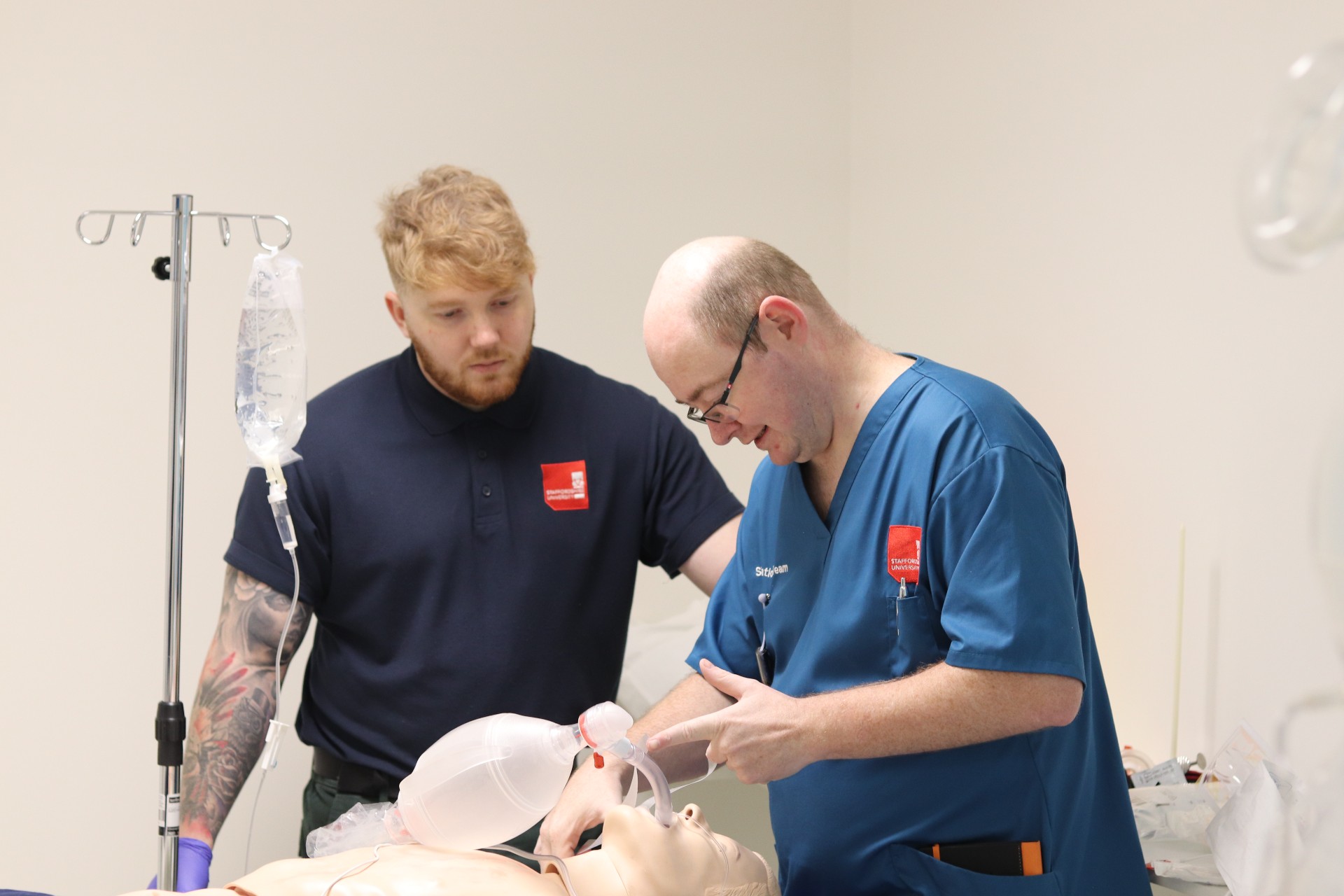 Close
Emergency Department Simulation
Our simmersion rooms provide the perfect backdrop for students from different disciplines to work together, mirroring the real world. Here you see students working as an interprofessional team to deliver resuscitation.
The majority of our students have multiple opportunities to collaborate and learn together, either via simmersive learning or during events such as our Simulation Days.