Operating Theatre Simulation
Our fully equipped Operating Department Practitioner (ODP) Simmersion space is used to prepare our ODP students in all aspects of relevant clinical skills, ranging from operating theatre and anaesthetics to surgery and recovery.
Close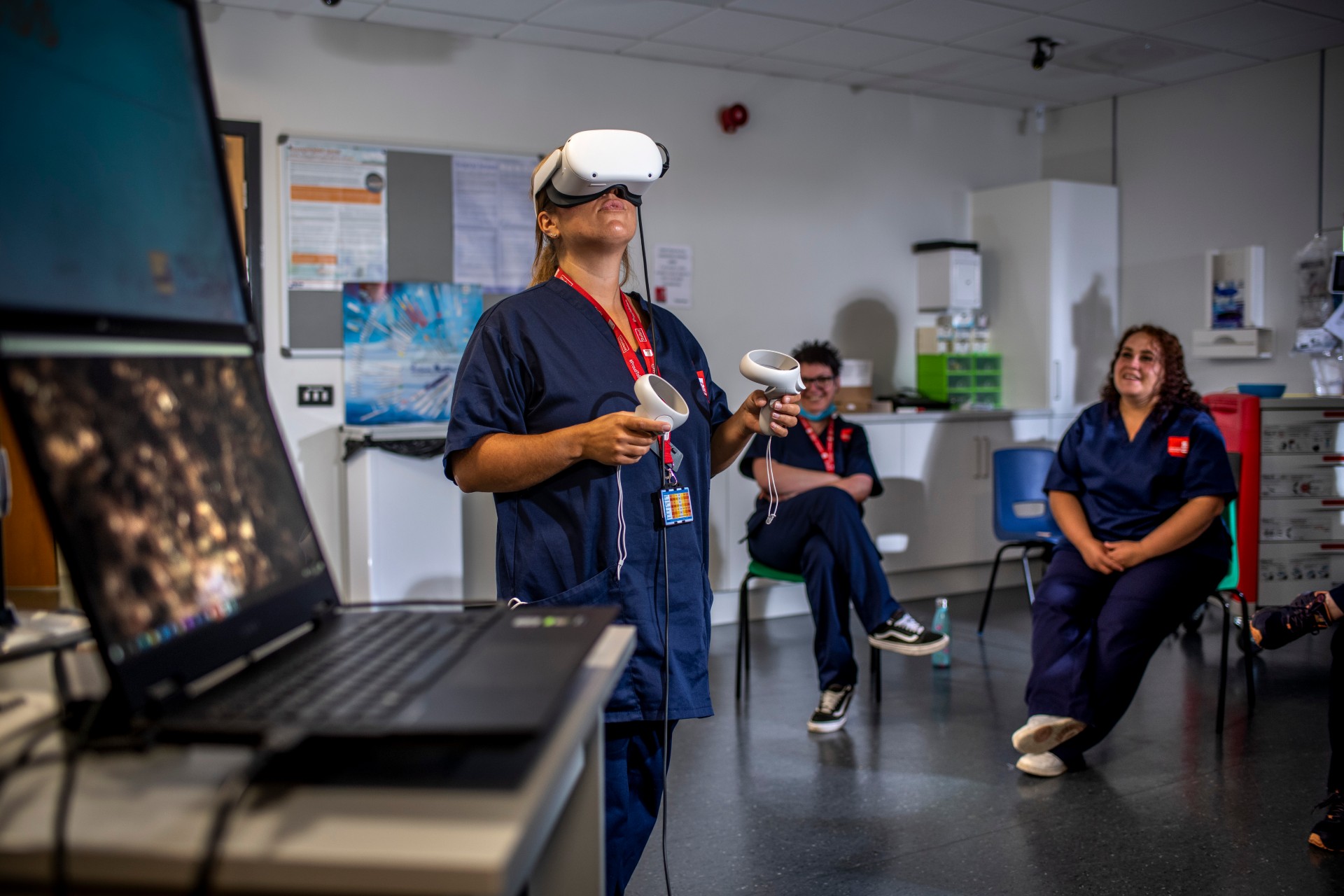 Close
Operating Theatre Simulation
Providing a safe environment for the instruction of clinical skills and instrument preparation, our ODP Simmersion space is primarily used for teaching our ODP students. State-of-the-art simulation equipment mirrors what you will find in operating theatres across the country.
Here is where you'll put theory into practice, and develop your clinical skills.