Automotive Workshop
Our Automotive Workshop has the tools and equipment that will take you through every phase of the automotive engineering process.
See if you can spot our Formula Student teams hard at work in our 360° video below – scroll around and explore! We recommend using 1080s or 1440s HD settings on mobile, and 1440s HD or 2160s 4K settings on laptop. 
Close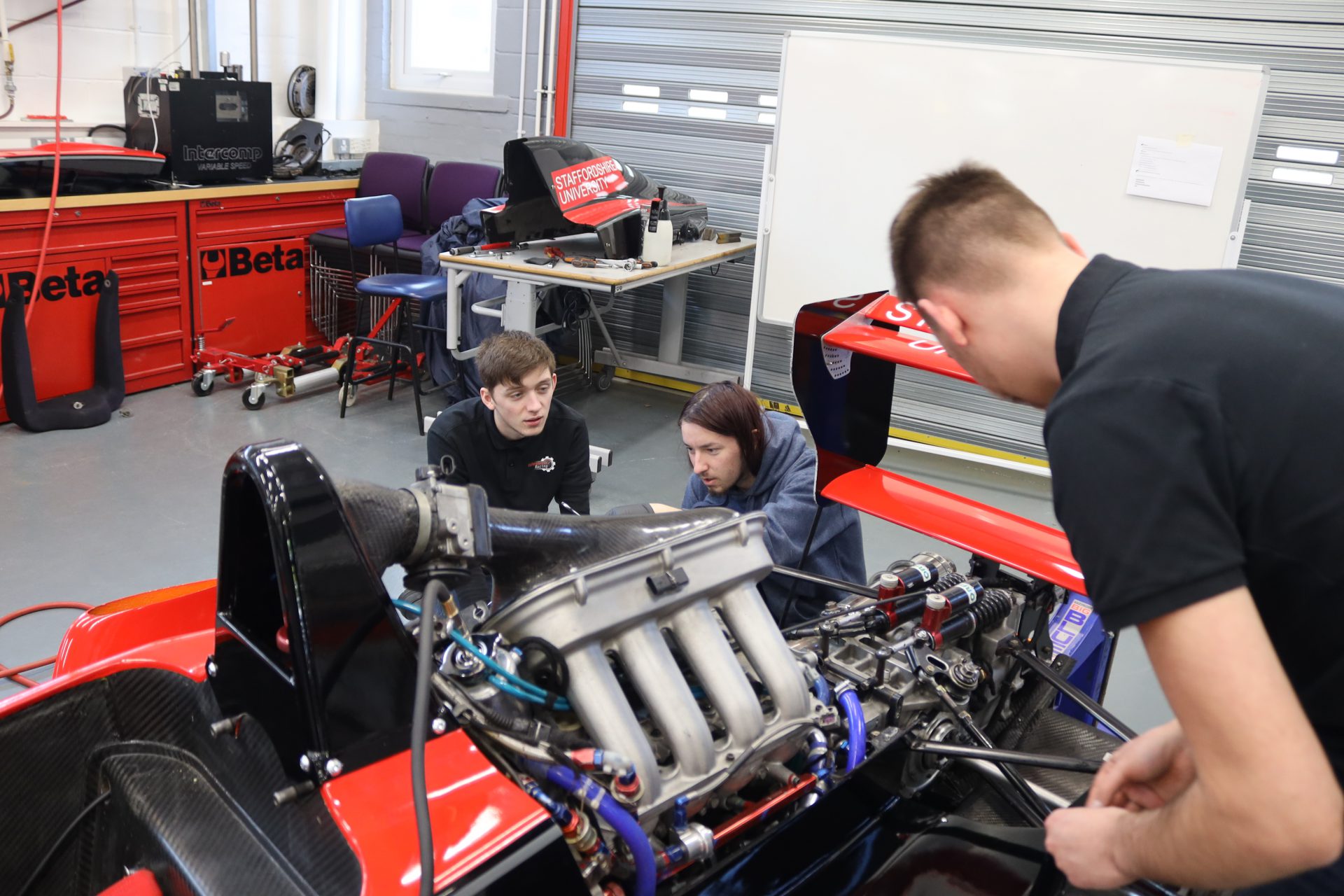 Close
Automotive Workshop
The Automotive Workshop is the base of operations and creation station to multiple private and student-led race teams. The workshop is set up with the tools and equipment that will take you from the design stage, to the manufacture stage, and right through to the motorsport testing phase.
The workshop contains multiple working race cars, including a racing track day car and a Formula Renault car, along with full chassis and engine dynos, fully operational rolling road, and the equipment you need to perform detailed geometry and dynamics analysis pre, post and mid race.