Photography Studios
Our Photography Studios are equipped with Broncolour lighting rigs and immersive screens for instant editing. Some of the studios also include settings like an infinity cove, a variety of paper backdrops, and paint walls for you to capture unique settings.
See if you can spot our students' excellent photography work in our 360°  video below – scroll around and explore! We recommend using 1080s or 1440s HD settings on mobile, and 1440s HD or 2160s 4K settings on laptop. 
Close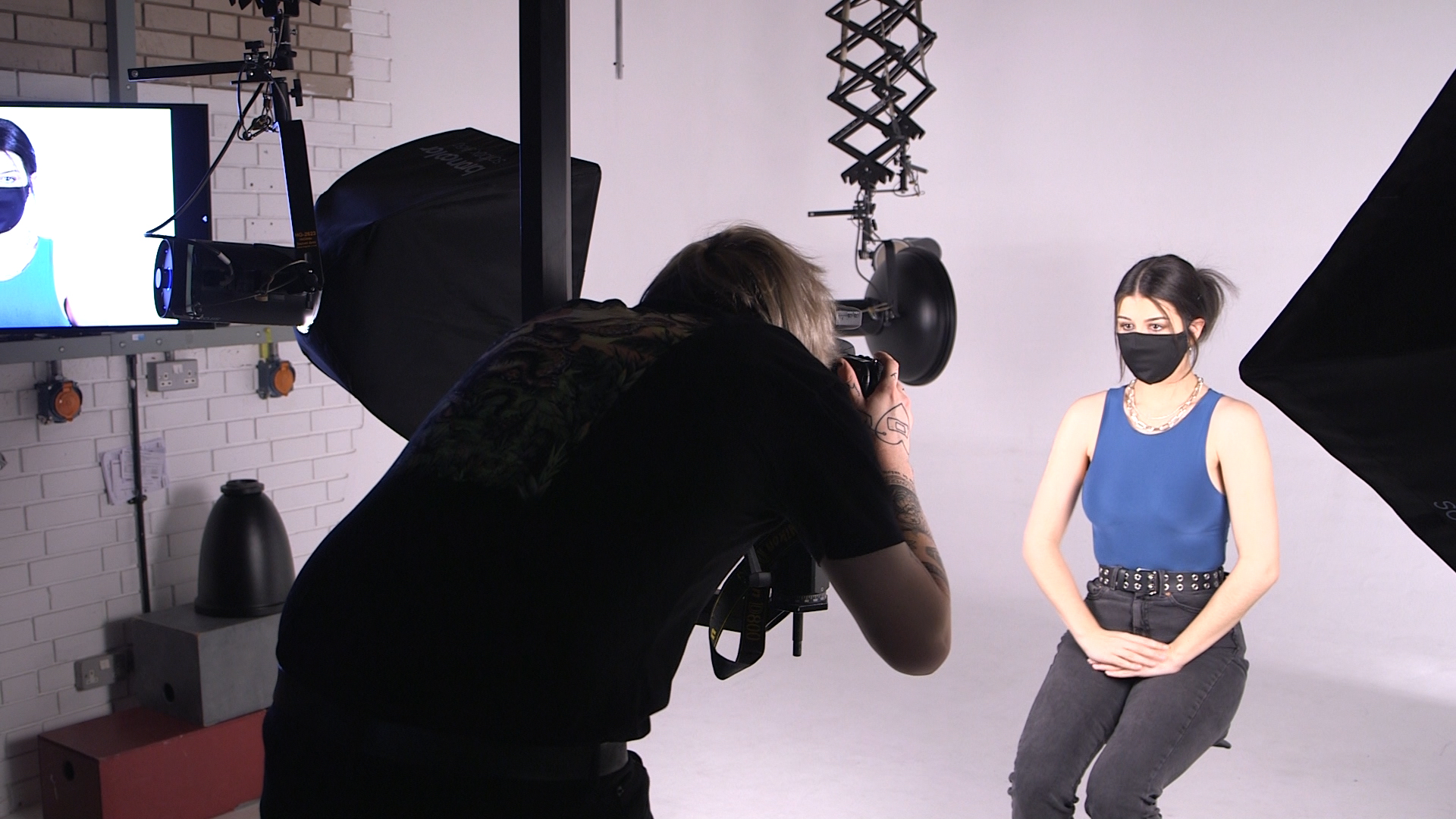 Close
Photography Studios
The Photography studios house everything you need from capture and process through to print.
The facility houses four professional studios and also includes both digital and analogue processing suites, full iMac set ups including individual printers, standard scanners, Hasselblad scanners, negative print and a fully operational dark room for traditional film development. The Studios also house the Print Bureau, a working professional-grade print area for larger than life commercial and creative print work.