Sports Therapy Lab
Our Sports Therapy Teaching Lab is home to specialist equipment used for undergraduate study and research, such as massage techniques, electrotherapy, cryotherapy and more.
Close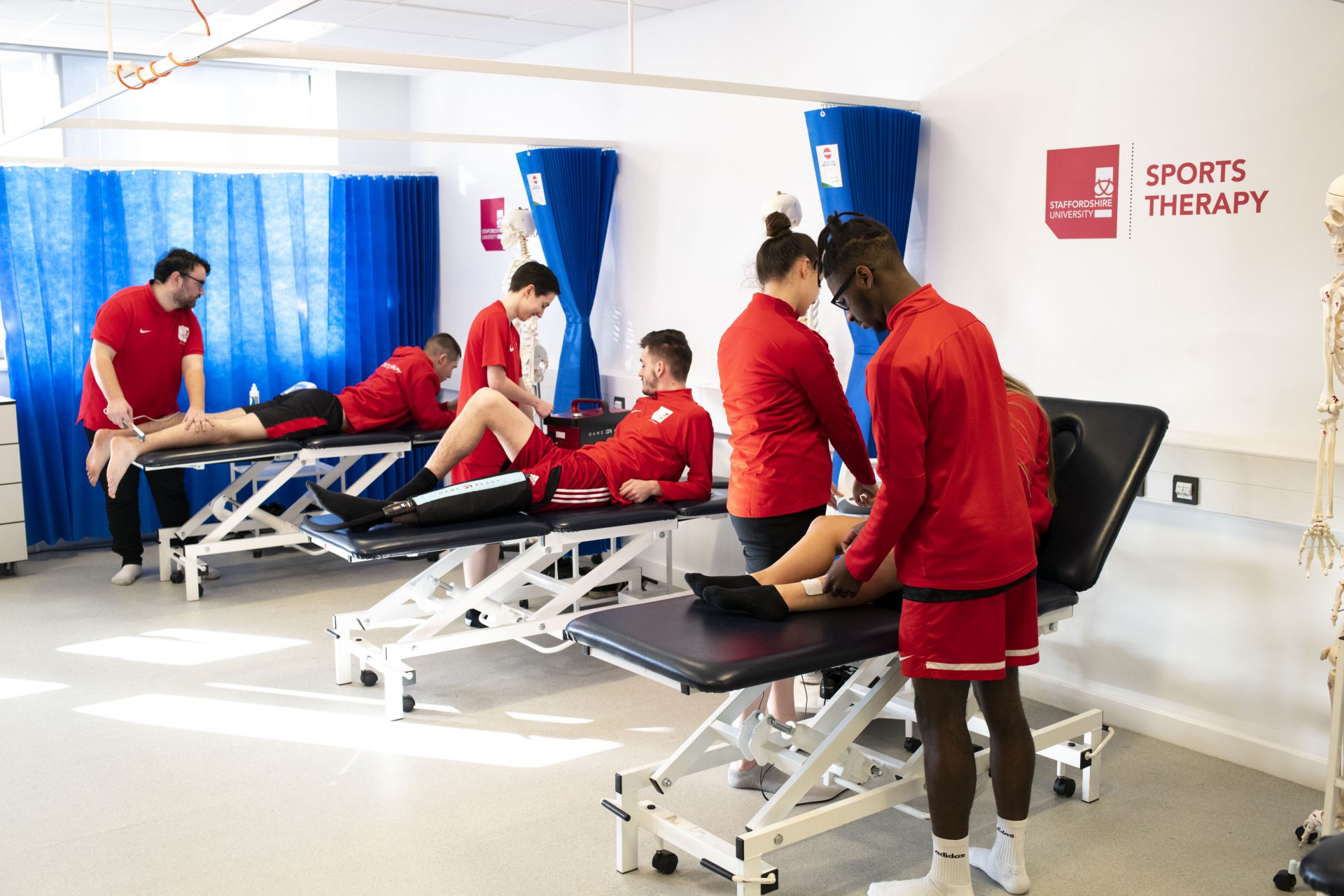 Close
Sports Therapy Lab
Get your fix of the behind-the-scenes technology and science that fuels the bodies of athletes in the 21st century. In the sports therapy teaching lab you'll find everything you need to get ahead of the competition in one of the most critical sectors of the sporting world.
Inside the lab, you'll discover specialist equipment that helps support both practical teaching and research, including 12 hydraulic couches, a Game Ready cryotherapy cuff system, both ultrasound and TENS combi machines and a Sprint Master, as well as technical facilities loaded with the latest in software for the development of sports related injuries and rehabilitation.