Fashion Studio
Our Fashion Studio includes several rooms and workshops each equipped with multiple industrial and domestic sewing machines and overlockers, pressers, and dedicated space for work and creation.
Close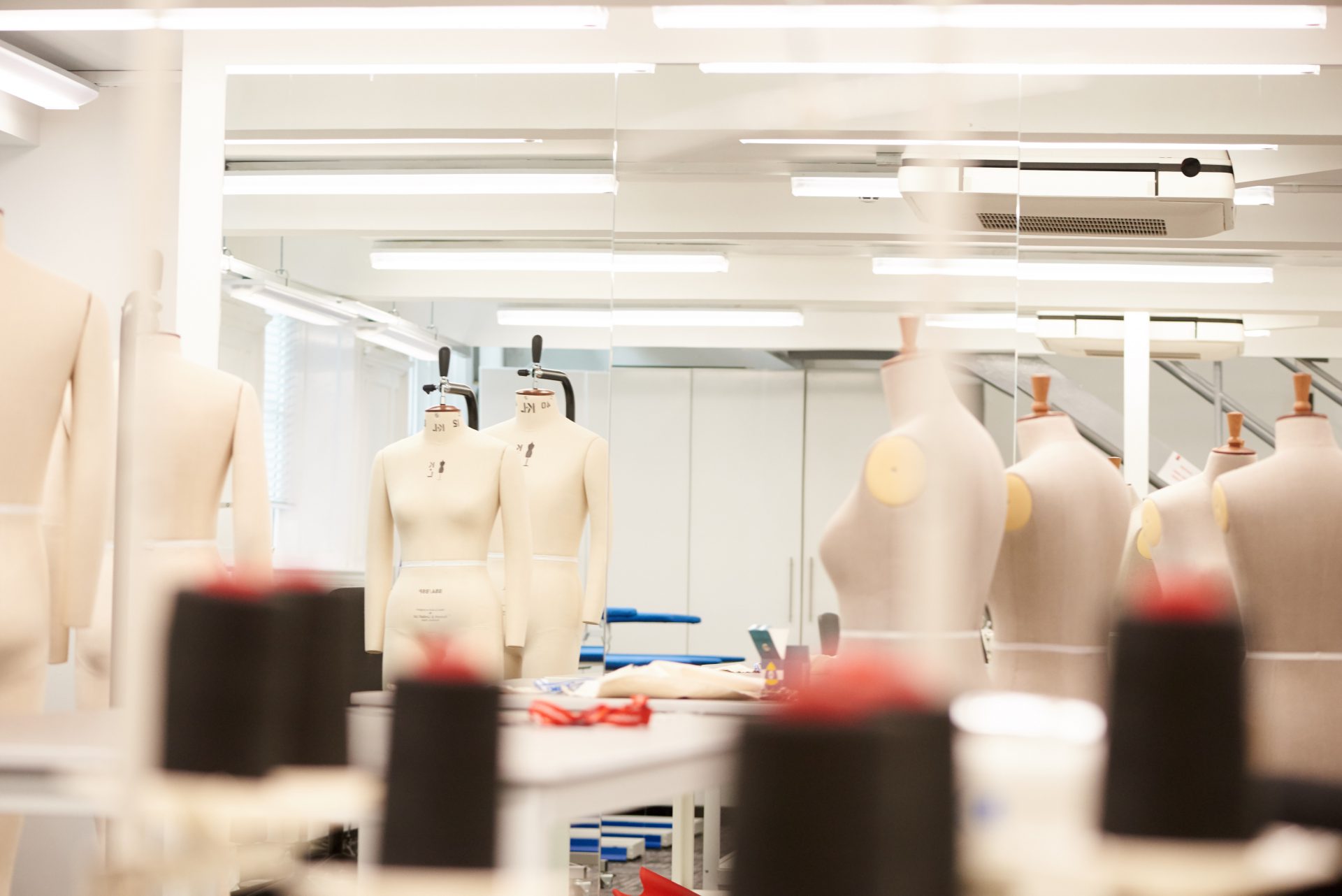 Close
Fashion Studio
The Fashion Studio is made up of a group of spacious rooms that are dedicated to designing and crafting the fashion of tomorrow.
Within the rooms there is specialist industry equipment for you to get to grips with, including cover stitch, blind hemmers and a walking foot for heavy duty fabrics.
The Fashion Studio's CAD Lab infuses the digital into creative pattern manipulation, and includes a computer suite, Gerber digitiser, CAD pattern cutter, spray booth and a guillotine, helping you create designs fit for the 21st century.