Immersive Technologies Lab
Our Immersive Technologies Lab is made up of several tech-packed rooms which combine virtual and augmented reality technology, bridging the gap between the real world and the digital world.
Close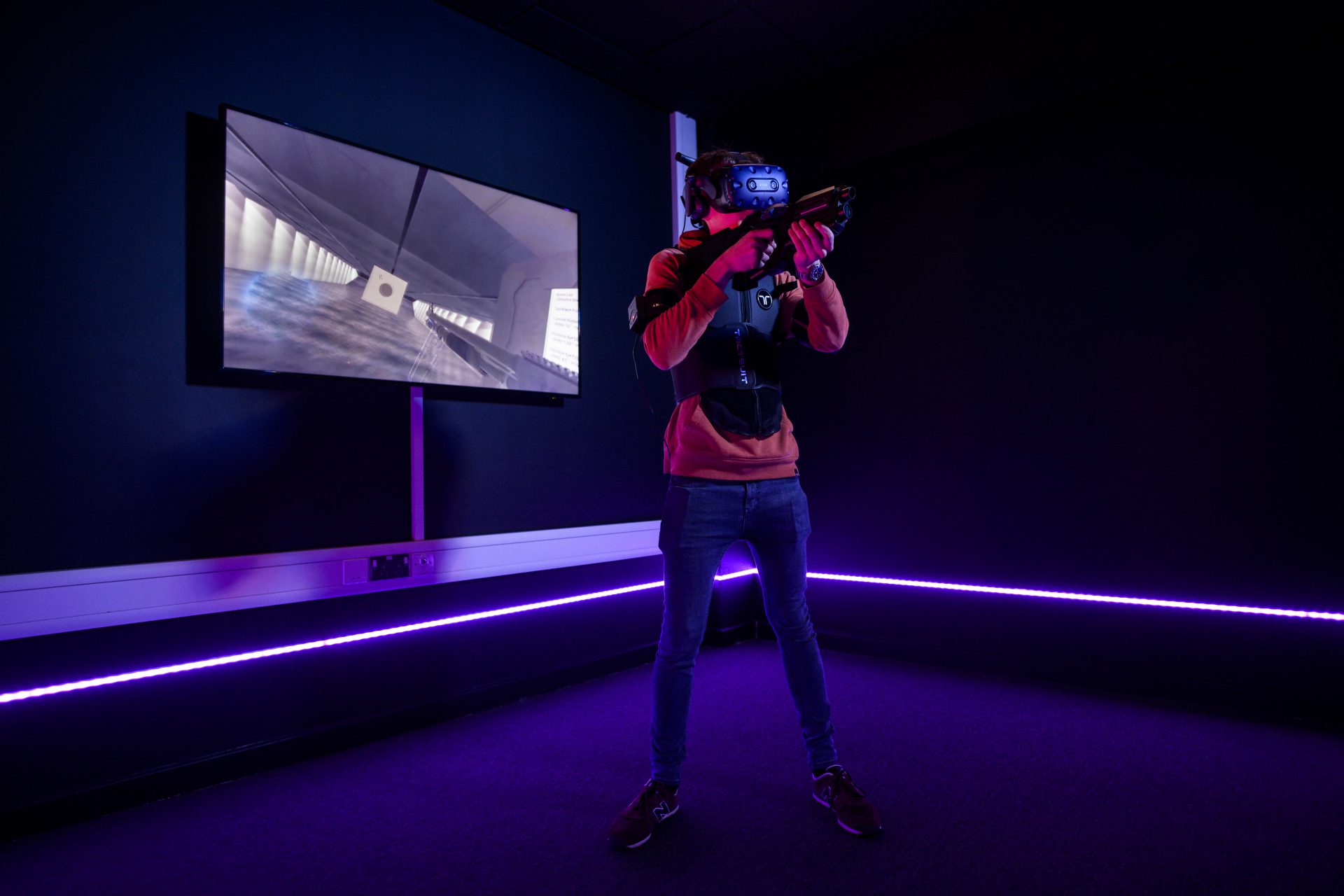 Close
Immersive Technologies Lab
Our Duel VR creates a cinema like experience with two large interlinked screens and LED lighting, equipped with Wireless HTC Vive Pro systems for connected play and development. Next door is our Mixed Reality Lab, which combines the same HTC Vive Pro tech with tracking technology and green screen integration, putting you in the heart of the VR experience. We also have a fully equipped XR lab with 12 high powered computer stations, optical tracking walls, HTC Vive tech and the latest Unreal 4 and Unity software.