Motion Capture Studio
Our Motion Capture Studio is the biggest stage for motion capture in European academia. You get access to the software and hardware you'll find in real-world industry, so much so that industry often comes to us to take advantage of it.
Close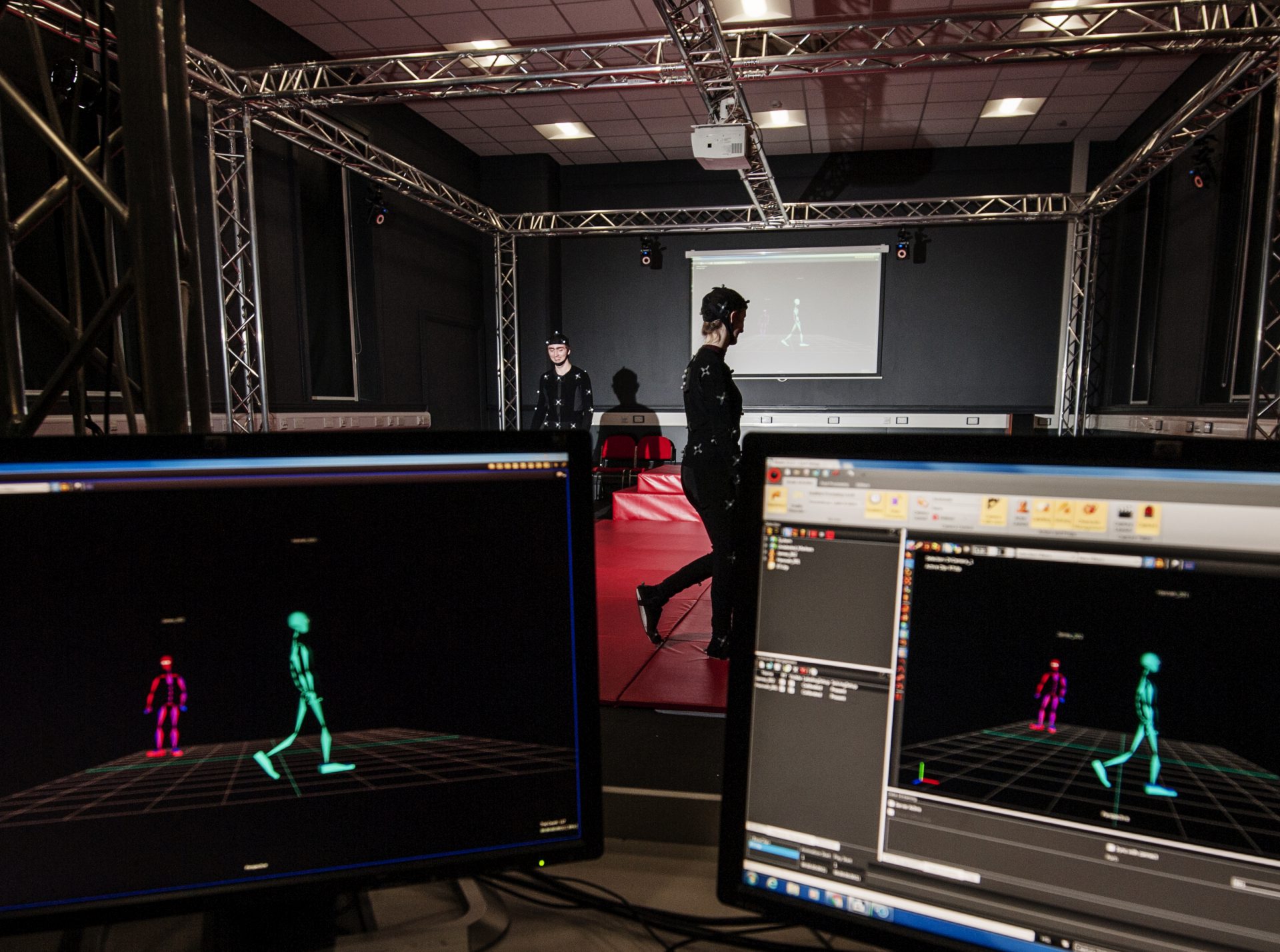 Close
Motion Capture Studio
Welcome to our Motion Capture Stage. In our recently upgraded Studio we have 24 Vantage and Vero cameras which provide accurate data from our infra-red equipped suits and facial recognition hardware. Reference cameras from Blackmagic provide HD footage, while mobile camera tech films motion capture in real-time. Used by students from arts, film, media, Games and VFX courses, the Studio is stacked with Vicon Shogun, Unreal Engine and Motion Builder software.