Clinical Simulation Suites
Our Clinical Simulation Suites bring to life healthcare education via simulation using state of the art Hi-Fidelity simulation and associated clinical resources. Simulation resources range from clinical task trainers to Hi-Fidelity Simulators such as the CAE Juno simulator.
Close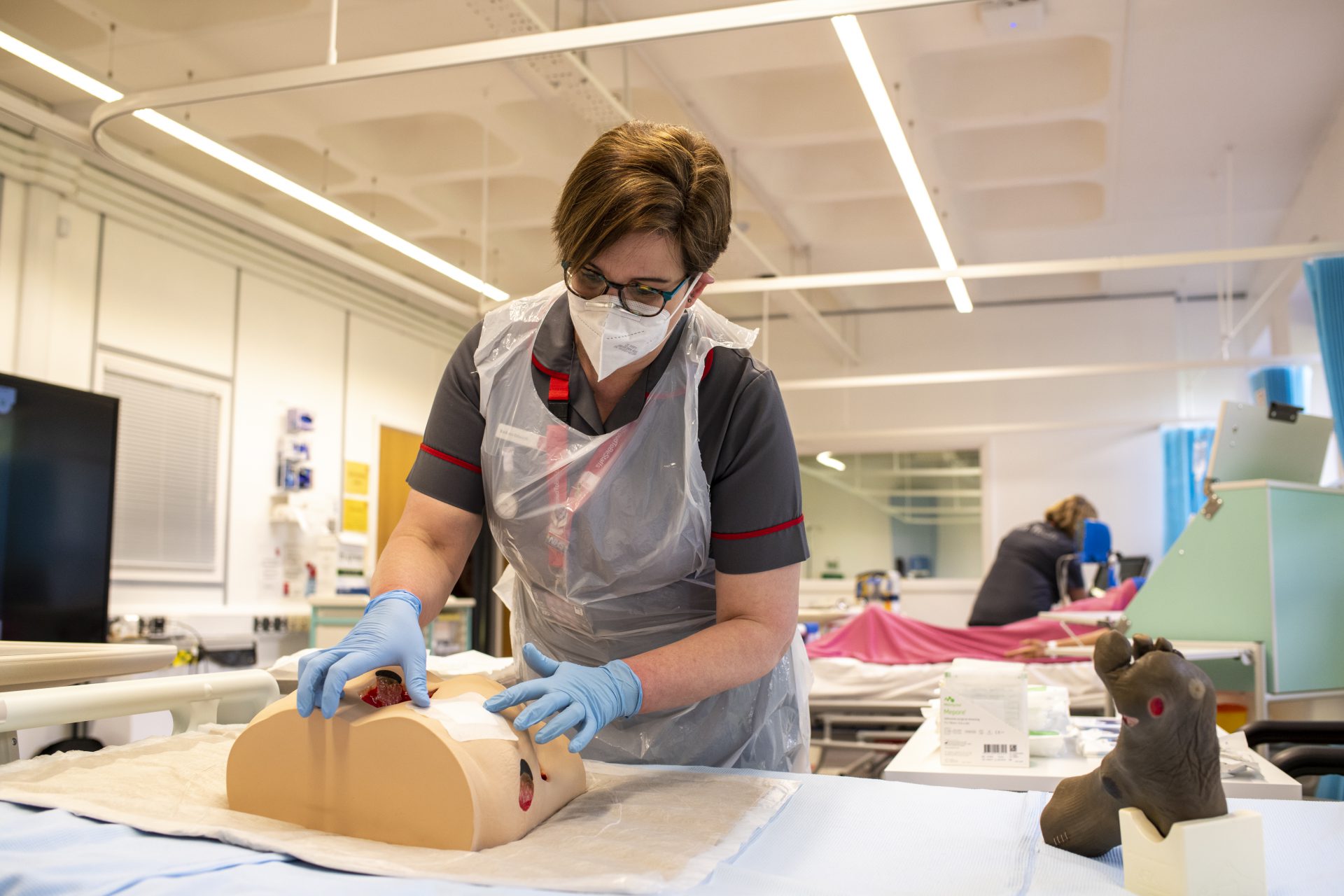 Close
Clinical Simulation Suites
Walk into a working hospital with our state-of-the-art Simulation Suite. Based in our Ashley 2 building and supports the School of Health and Social Care in bringing to life academic practice using Hi-fidelity simulation through clinical task trainers, and our CAE June simulator.
The area is packed with equipment that mirrors the real-world environment, including CAE June and Ares manikins, a fully operational resuscitation trolley, SMART 150 Hoist, and Zoll defibrillator, and advanced catheterisation trainers for both male and female patients. The room is also equipped to train you for younger patients with QCPR Little Annie and Little Junior, and Baby Anne sim equipment.