Smart Zone
This £1.3m space is packed with facilities and is one of the biggest collaboration areas on campus, connecting potential with expertise and problems with solutions.
See if you can spot the Smart Zone in our 360° video below – scroll around and explore! We recommend using 1080s or 1440s HD settings on mobile, and 1440s HD or 2160s 4K settings on laptop. 
Close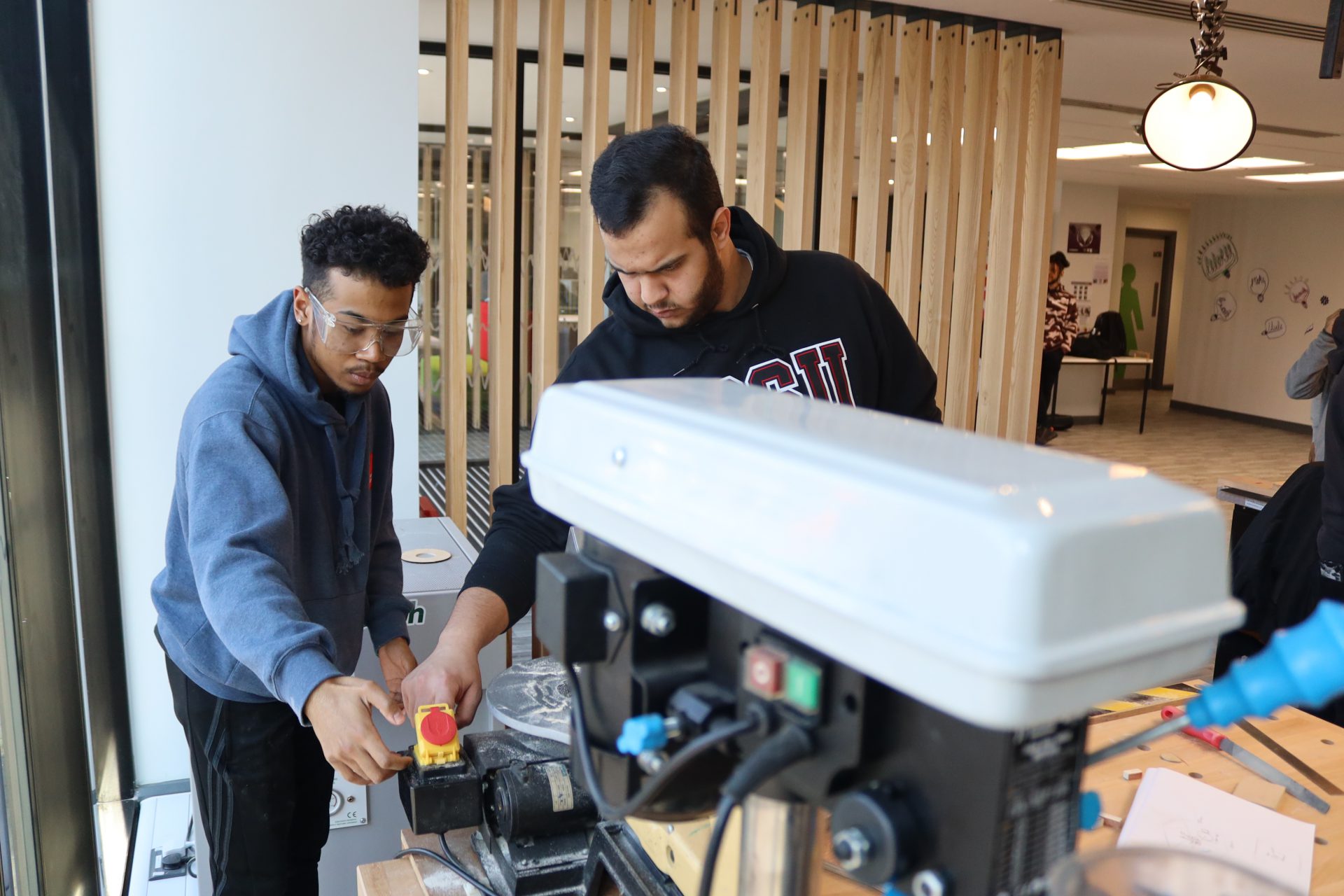 Close
Smart Zone
This fully-loaded area spans over two floors of the Mellor Building.
On the ground floor you'll be greeted by the latest in fabrication and robotics facilities, including specialist Tortext Speedy 400 laser cutters, Rowland and Axminster milling equipment and a 3D Printing Bureau which houses a collection of printers from the likes of Mojo and Ultimaker.
There's also the chance to venture into digital worlds on the first floor, using state-of-the-art computing, virtual reality and visual equipment. Here you have access to the latest in virtual reality tech, green screen equipment, and even a indoor drone flying zone.